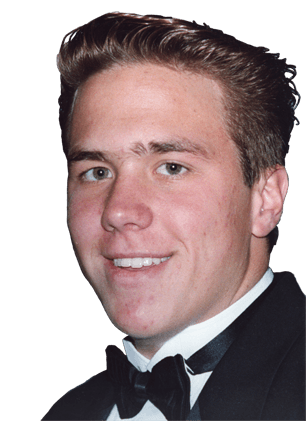 This website is dedicated to the memory of Brian E. Wagner (1976-1993). It pays tribute to a young man who lived his life to the fullest.
Throughout Brian's brief lifetime, he made a positive impact in his own experience and in the lives of many others. He was a leader in and out of the classroom and on and off the playing field. Brian's courage, determination and kindness are still remembered in the hearts of those who knew him.
The Brian E. Wagner Scholarship Fund (BEWSF) now exists in Brian's name to recognize other unique students who are striving for greatness in their own lives. The BEWSF hopes to raise money to assist teens to continue their path to success. As a community, we invite you to help build the legacy Brian did not have a chance to leave. Together we can commemorate the life of our dear friend and family member by providing future generations the opportunity to reach their full academic potential as college students.
We would appreciate any monetary donation you can provide to support our cause. The proceeds from your generosity will be deposited into the BEWSF, a non-profit college scholarship fund. The award will be granted to a high school senior who possesses qualities similar to Brian. The recipient of our scholarship will be an individual who stands up for what they believe and is recognized and respected as a leader among his/her peers.
Thank you for visiting the Brian E. Wagner Scholarship Fund website. Please visit our guest book and share your memories with the rest of us. Please help make a difference by joining this cause and making a donation. Help Brian's legacy live on so his life will continue to reach out to others.
Thank you for your support.
The Brian E Wagner Scholarship Fund Committee